Jails & Prisons Home to Mentally Ill, Provide Little Help
For years, advocates and legal experts have questioned the ways in which our criminal justice system handles and addresses the needs of the mentally ill. Although various mental health alternatives and programs do exist, the unfortunate reality is that the supply of much-needed services for mentally ill individuals fails to meet the demand. An article from NPR – which can be viewed here – recently profiled how criminal justice policies have failed to help those with mental health issues.
According to the article, states across the country have cut billions from mental health budgets in recent years, closing down numerous facilities and clinics and cutting various services. As a result, thousands of mentally ill Americans have been ushered through the revolving doors of our criminal justice system and correctional facilities. The cycle is repetitive and does little good for these individuals by sending them back to jails or prisons that are not equipped to help them or provide the treatment they need. These problems are only made worse by severe overcrowding in jail and prison populations. The stories that one Cook County sheriff reveals in the article are both alarming and moving – and they serve as clear evidence that policy changes are well overdue.
The Hammer Law Firm: Passionate Advocates
At The Hammer Law Firm, LLC, our St. Louis criminal attorneys have seen these situations in person. Attorneys Mark Hammer and Nicole Chiravollatti have worked with many clients who were battling depression, anxiety, bi-polar disorder, and other more serious illnesses. In many cases, their criminal conduct – such as drug use, theft, and assaults – were motivated by their mental state. There is a high likelihood that barring the mental disorder or with the appropriate treatment, these individuals would not have engaged in criminal conduct. Unfortunately, unlike "DWI" and "Drug" courts that are popping up in Missouri, there are no "Mental Health" courts.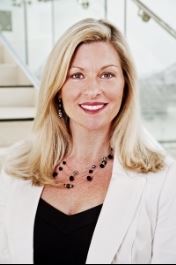 According to Attorney Chiravollatti, "individuals with serious mental health issues, that have either gone off their medication or never been properly diagnosed and treated, are being thrown into jail or put on probation, without the proper administration of their required medications." It should come as no surprise, then, that these individuals are committing more crimes once they are left on their own and that they face additional challenges from both mental illness and a criminal record. These individuals (and especially the family members who are responsible for caring for them) are left with few resources in the criminal justice system.
"The criminal justice system has essentially replaced the mental health systems that used to be available to mental health patients in this country," says Chiravollatti. "But instead of treating and rehabilitating these individuals, we are locking them in a cell and labeling them criminals."
Attorneys Hammer and Chiravollatti are sensitive to clients' mental health issues and believe that they are mitigating factors when negotiating cases on their behalves. Our legal team works with our clients' families and loved ones to identify established and potential mental health issues that may have been the cause of the criminal conduct. We frequently make recommendations regarding counseling and classes if they are also struggling with undiagnosed mental health issues. Just as they do for each of our firm's clients, Attorneys Hammer and Chiravollatti truly go above and beyond the call of a legal representative by acting as passionate advocates.
If you or your loved one has been arrested for a crime in St. Louis or the surrounding communities of Missouri and are struggling with mental illness, contact us to discuss your case.
Posted By
The Hammer Law Firm, LLC
Categories: