Heroin Drug Defense Lawyers in St. Louis
Contact If You've Been Charged with a Heroin Offense in Missouri
The opioid abuse crisis in Missouri is costing the state roughly $1.4 million an hour, according to a study released by the Missouri Hospital Associated last week. Although there is currently a bill aimed at reducing opioid and heroin addiction by giving users a safe place to use without fear of prosecution, it has a while before it is passed and makes an impact on neighborhoods across the state.
In Missouri, heroin is classified as a Schedule I drug, meaning you face some pretty serious consequences if convicted. If you or a family member has been arrested for possession, sale, or distribution of heroin, it is extremely important that you obtain representation from a St. Louis heroin defense attorney at The Hammer Law Firm, LLC.
Call (314) 334-3807 or contact us online today for a free consultation.
Consequences for Heroin Arrest in Missouri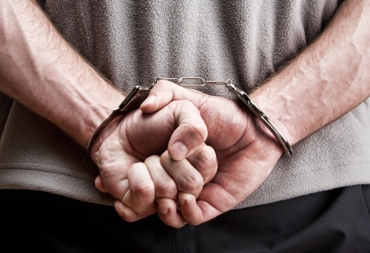 In Missouri and the rest of the United States, it is illegal to traffic, sell, or possess heroin and other kinds of opiates. According to the state's laws, any offense involving heroin is charged as a felony. Even simple possession is considered a Class C felony, which carries a maximum prison sentence of 7 years. However, first-time offenders who agree to complete a drug treatment program and other conditions have the chance of probation.
If you're convicted of selling heroin, you face a Class B felony, which is punishable by 5 to 15 years in prison. Trafficking or selling in a school zone is punishable by 10 to 30 years, or even life in prison. If you're a repeat offender, you are not eligible for probation and may face a Class A felony charge, punishable by a term of years not less than 10 and not to exceed 30 years, or life imprisonment.
How We Can Help
At The Hammer Law Firm, LLC, we understand the immediate and long-term complications that may arise from heroin drug charges, including the impact a criminal record could have on your housing, employment and other facets of your life. Our St. Louis heroin offense lawyers have over 30 years of criminal law experience and can provide a thorough defense against a wide variety of felony drug charges, including:
Possession with intent to deliver
Sale of controlled substances
Manufacturing
Trafficking
Pharmaceutical crimes
Whether your case can be resolved in your favor through negotiation or an effective plea bargain, or it is in your best interest to go to trial, we have the experience and resources to obtain the best possible outcome for you. If you face heroin charges, your choice of legal representation could make all the difference. Contact us today to learn more about how we can help you achieve the results you need.
Call (314) 334-3807 or contact us online to speak with a professional.