Drug Crimes Protecting Your Rights & Defending Your Future
St. Louis Drug Crime Attorneys
Protect Yourself from Harsh Drug Penalties in Missouri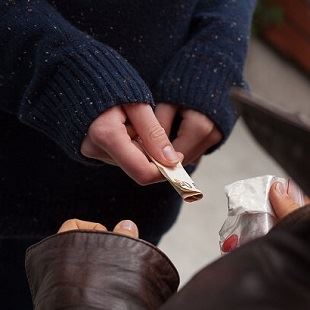 Although public opinion regarding the ways in which the criminal justice system handles drug offenders has begun to shift with considerable momentum, America's war on drugs still leaves little room for compassion and understanding. Drug crimes are among the most common offenses and can range in severity and type. While cases are unique, harsh punishments are inherent to all drug charges.
There are many different types of drug crimes in Missouri. In order to effectively challenge the charges brought by the state, you need to understand the key details of your case, specifically the charges. The Hammer Law Firm, LLC and our St. Louis drug crime attorneys are here to provide you with the guidance, knowledge, and legal representation you deserve and require in such a trying time.
People rely on our legal team because:
We have more than 60 years of total criminal law experience
We are led by former prosecutors with insight into the opposition's tactics
We make ourselves available for emergency calls and concerns
Our past clients give us high praise in honest testimonials
Contact our firm today at (314) 334-3807 to schedule your FREE initial consultation.
No Matter the Charge, We Are On Your Side!
If you or someone you love is currently facing a drug crime allegation, The Hammer Law Firm has the experience to help. We handle all misdemeanor, felony, and federal drug charges, including:
Drug possession: If you have an illegal substance on your person or within property or space you privately control, you can be charged with drug possession. In Missouri, it is illegal to possess any amount of narcotic, controlled substance, or illegal drug, including marijuana.
Possession with intent: When someone is arrested with a large quantity of an illegal substance, investigators may conclude they intended to sell or distribute the narcotic, despite not having any immediate evidence of that act occurring. This is known as possession with intent.
Distribution: Selling, moving, or distributing an illegal substance, or a legal substance through illegal channels, is known as drug distribution. The charge can be escalated to drug trafficking if the quantities are large, or if the substance crosses state or international borders.
Manufacturing: Attempting to create or actually creating an illegal substance, or a legal substance through illegal means, is drug manufacturing. A similar drug crime is cultivation, which describes the illegal growth and harvesting of a plant-based drug like marijuana.
Prescription drug crimes: Using a prescription drug in any way other than what your doctor has prescribed can constitute a crime. As the nationwide opioid crisis continues to rise, so do the number of prescription drug crimes, as intentional opioid abuse is technically illegal.
Increased Penalties for Prior/Habitual Offenders

client testimonials
At The Hammer Law Firm, LLC, your satisfaction is our priority! See for yourself what our clients have to say about working with us.
"Thank God for Mark Hammer"

I cannot begin to explain in words how thankful I am that I contacted the Hammer Law Firm when I found myself facing criminal legal charges. I and my family will always be grateful beyond words for the role that Mark Hammer and The Hammer Law Firm played i

- Former Client

"Mark and Nicole are the best law firm partners ever."

They are professional, courteous, and respectful to both the courts and their clients. This team of professionals is not in business just for the money, they are truly out to help their clients.

- C.E.

"He is a gentleman, exudes confidence and relieves stress with his truth."

After a thorough review, Mark began to address every legal issue confronting our son, he had already done his homework, which began to bring sanity back into our family as we sat there.

- Ken

"Phenomenal Experience!!"

We contacted Mark Hammer for help with our son. Mark was truly amazing! He worked hard for our son, was always a text or phone call away, and we could not have asked (or predicted) a better outcome! Absolutely in awe of him.

- D.C.

"You don't know how much of a blessing you are to us"

Thank you so much, Nicole. I have faith and believe everything that's happening is for a reason. I know everything will be fine and I believe you are going to do everything you can and I'm very grateful for it.

- C.G.

"I could not have imagined getting through this difficult and uncertain time without the help of the Hammer Law Firm."

I absolutely recommend Mark and Nicole to anyone who is needing more than a lawyer, but people who do genuinely care about you and who want to get the best possible outcome to get you through this difficult time.

- E.M.

"I have never met such dedicated attorneys that work so hard for the truth to come out at the trial."

I just wanted to thank you again for your compassion, kindness, and support given to my family throughout this ordeal.  I thank the Hammer Law Firm for not only giving my son his life back but his family as well.

- Former Client

"I could call anytime, day or night, and you were there, even when times was bad for you."

I feel that you were not just our attorneys, but a friend that stood beside us through it all. I could call anytime, day or night, and you were there, even when times were bad for you.

- V.H.
Drug Crime FAQ
If you've been arrested and/or charged with a drug crime, you probably have many questions. Below, we answer some of the most common ones. Remember, every case is different, and you can get the most reliable, up-to-date answers about your situation during a free consultation with our firm.
What are drug schedules?

In 

Missouri Revised Statutes Title XII Public Health and Welfare

, the state categorizes controlled substances into 5 "schedules," which classify drugs based on how dangerous they are. Substances in Schedule I and II are considered the most dangerous and have a high potential for abuse. Many forms of meth and opioids, for instance, are included in these schedules. Conversely, Schedule IV and V include low-dose narcotics and substances that are currently accepted for medical use in the United States, such as prescription drugs and marijuana.

Is medical marijuana legal in Missouri?

The state of Missouri has not legalized marijuana for either recreational or medicinal use. Growing, possessing, and/or using marijuana is a crime. Having drug paraphernalia, such as a pipe or bong, is also illegal. Many crimes involving marijuana are misdemeanors, but growing, distributing, or delivering weed can be a felony. The possession of other drugs typically results in a felony, as well.

What are some common defenses to drug crimes?

When you are charged with any crime, law enforcement officers and prosecutors must follow a strict set of rules. If at any point during your arrest or prosecution, these rules are violated, you can have evidence thrown out or charges dismissed. For example, the Constitution forbids illegal search and seizure, so if your home or automobile was searched without a warrant or probable cause, any evidence discovered during this search can be suppressed in court. Similarly, evidence is often corrupted in drug cases, so a good defense attorney will have your case dismissed the moment the prosecution's case is compromised.

Other strategies for defense include showing that the drugs were not yours, or that you did not know they were in your home or apartment. This is sometimes called "unwitting possession." If you were entrapped or the drugs were planted, your attorney should also explore police abuse of power.

Can an attorney help me avoid jail time?

The answer to this question depends on what kind of charge you are facing and whether or not you have a criminal history. In some cases, you may be able to pursue drug rehabilitation instead of jail time. In others, having the right attorney can help you broker a deal and avoid incarceration altogether. Even in the most hopeless situations, you may be able to significantly reduce your time behind bars.

At The Hammer Law Firm, LLC, we recognize that each case is different, and we have over 30 years of experience finding the best outcomes for our clients. Above all, our goal is to help you through this difficult time in your life and utilize the justice system to preserve your future.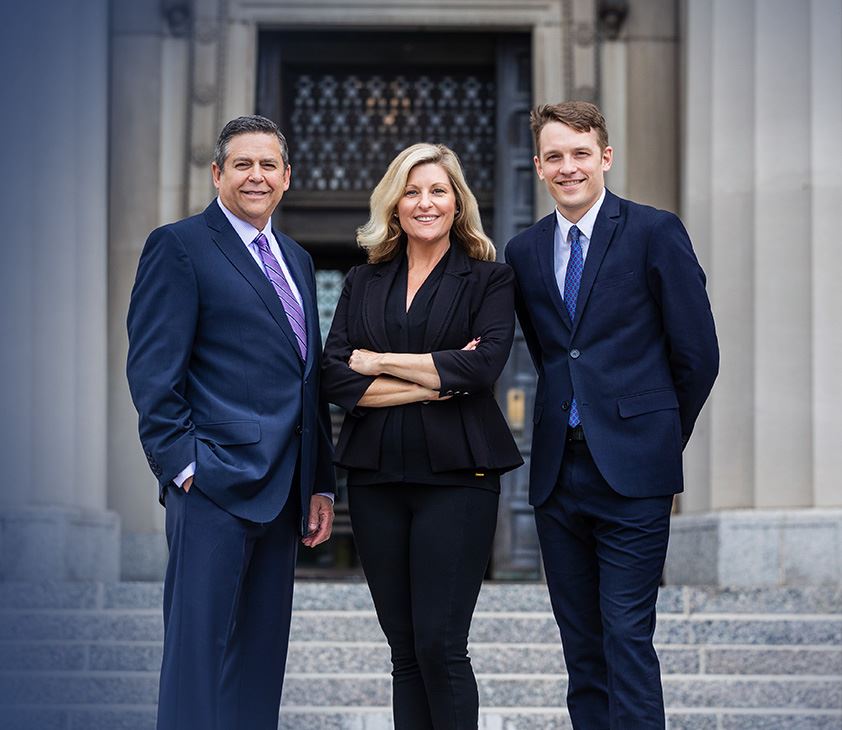 WHY TRUST OUR ST. LOUIS CRIMINAL DEFENSE LAW FIRM?
What Makes Us Different
We work directly with you to determine the best possible outcome based on your goals and needs. We then create personalized legal strategies to set your case up for success.

Accessibility & Availability

Our attorneys pride ourselves on always being available to address any questions you have regarding your case. With our team, you aren't just a number.

As former prosecutors who know how the 'other side' operates, we have a unique insight that allows us to set our client's cases up for success.

Experienced Legal Counsel

The Hammer Law Firm, LLC team has more than 60 years of combined criminal law experience. We have the tools, knowledge, and resources to effectively advocate on your behalf.

protecting You & Your Future
Former Prosecutors With Over 60 Years of Combined Experience
When you want personal support and proven representation, you need to bring The Hammer Law Firm, LLC to the fight.