St. Louis Drug Crime Attorneys
Protect Yourself from Harsh Drug Penalties in Missouri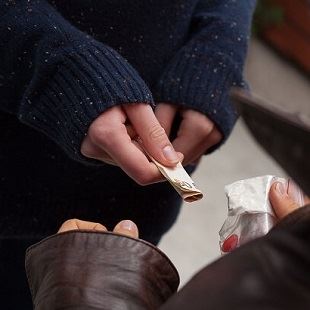 Although public opinion regarding the ways in which the criminal justice system handles drug offenders has begun to shift with considerable momentum, America's war on drugs still leaves little room for compassion and understanding. Drug crimes are among the most common offenses and can range in severity and type. While cases are unique, harsh punishments are inherent to all drug charges.
There are many different types of drug crimes in Missouri. In order to effectively challenge the charges brought by the state, you need to understand the key details of your case, specifically the charges. The Hammer Law Firm, LLC and our St. Louis drug crime attorneys are here to provide you with the guidance, knowledge, and legal representation you deserve and require in such a trying time.
People rely on our legal team because:
We have more than 30 years of total criminal law experience
We are led by former prosecutors with insight into the opposition's tactics
We make ourselves available for emergency calls and concerns
Our past clients give us high praise in honest testimonials
Contact our firm today at (314) 334-3807 to schedule your FREE initial consultation.
No Matter the Charge, We Are On Your Side!
If you or someone you love is currently facing a drug crime allegation, The Hammer Law Firm has the experience to help. We handle all misdemeanor, felony, and federal drug charges, including:
Drug possession: If you have an illegal substance on your person or within property or space you privately control, you can be charged with drug possession. In Missouri, it is illegal to possess any amount of narcotic, controlled substance, or illegal drug, including marijuana.
Possession with intent: When someone is arrested with a large quantity of an illegal substance, investigators may conclude they intended to sell or distribute the narcotic, despite not having any immediate evidence of that act occurring. This is known as possession with intent.
Distribution: Selling, moving, or distributing an illegal substance, or a legal substance through illegal channels, is known as drug distribution. The charge can be escalated to drug trafficking if the quantities are large, or if the substance crosses state or international borders.
Manufacturing: Attempting to create or actually creating an illegal substance, or a legal substance through illegal means, is drug manufacturing. A similar drug crime is cultivation, which describes the illegal growth and harvesting of a plant-based drug like marijuana.
Prescription drug crimes: Using a prescription drug in any way other than what your doctor has prescribed can constitute a crime. As the nationwide opioid crisis continues to rise, so do the number of prescription drug crimes, as intentional opioid abuse is technically illegal.
Increased Penalties for Prior/Habitual Offenders
Penalties posed by drug charges will largely depend on the charge, the controlled substance involved, and your prior criminal history. Multiple convictions, for example, can subject you to heightened punishments, which can include higher fines and longer terms of imprisonment.
Missouri allows for prosecutors to elevate punishment for habitual offenders to a level higher than the typical charge for the offense involved. This means that if you are charged with a crime that is considered a Class C felony and have been convicted of a prior charge, you may be subjected to sentencing guidelines for a Class B felony, although circumstances can vary.
Missouri defines habitual offenders as:
Prior offender - a person who has pleaded or been found guilty of one felony.
Persistent offender - a person who has pleaded or been found guilty of two or more felonies committed at different times
Persistent misdemeanor offender - a person who has pleaded or been found guilty of two or more Class A or B misdemeanors committed at different times
Call The Hammer Law Firm 24/7 at (314) 334-3807 to speak with an experienced attorney about your drug charges.
Controlled Substances Often Result in More Severe Charges
The controlled substance involved also plays a role in the charge and sentence pursued. Cases that involve controlled substances, such as cocaine and methamphetamines, are pursued aggressively by law enforcement officers and prosecutors because they are considered dangerous drugs.
Even pseudoephedrine, a precursor chemical used to manufacture methamphetamine, has become targeted by Missouri, subjecting people who possess more than the legal amount to serious consequences.
Our Firm Has an Established Reputation for Getting Results
Keep in mind that you are innocent until proven guilty. Below are some of our recent case results:
Case Dismissed
A young, female college student charged with Delivering a Controlled Substance to a Correctional facility, which is a felony offense. With The Hammer Law Firm, LLC's assistance, the case was dismissed by the court after the preliminary hearing because of our trial skills.
Sentence Reduced to 1 Year
Client with drug criminal history faces methamphetamine distribution charges and significant mandatory sentences in federal court. The firm challenged the case to government evidence and hard-fought negotiations. In the end, the firm successfully negotiated and the sentence was reduced to 1 year.
Case Dismissed
An out-of-state client charged with two counts marijuana possession and one count drug paraphernalia. Case was dismissed.
View more of The Hammer Law Firm's successful case results.
Pursuing the Best Solution to Your Drug Charges
Our skills as negotiators and trial lawyers also afford us a level of dexterity that can be used to produce the most favorable resolutions possible. While dismissals and not guilty verdicts are our objectives in every case, in certain situations the best option may be fighting for reduced or alternative sentencing options that allow you to preserve your freedom and future.
Drug courts, for example, offer an alternative to incarceration that aims to allow defendants to receive the treatment they need and maintain a clean criminal record if all terms are met.
Regardless of the drug charge you or your loved one may be facing, you can be confident knowing that our St. Louis drug defense attorneys have spent decades handling a variety of drug crime cases as both defense lawyers and former prosecutors. We draw from this experience when conducting thorough investigations that allow our legal team to challenge all evidence in your case.
What are my rights if I'm arrested for a drug crime?
The most important right to invoke if you are arrested is your right to remain silent. If law enforcement asks you questions, do not give any statements without first consulting with a lawyer. Even if you cooperate with the police, you can end up hurting your defense. The best way to ensure your rights are protected is to remain silent until you have an attorney who can advise you during questioning.
Drug Crime FAQ
If you've been arrested and/or charged with a drug crime, you probably have many questions. Below, we answer some of the most common ones. Remember, every case is different, and you can get the most reliable, up-to-date answers about your situation during a free consultation with our firm.
What are drug schedules?
In Missouri Revised Statutes Title XII Public Health and Welfare, the state categorizes controlled substances into 5 "schedules," which classify drugs based on how dangerous they are. Substances in Schedule I and II are considered the most dangerous and have a high potential for abuse. Many forms of meth and opioids, for instance, are included in these schedules. Conversely, Schedule IV and V include low-dose narcotics and substances that are currently accepted for medical use in the United States, such as prescription drugs and marijuana.
Is medical marijuana legal in Missouri?
The state of Missouri has not legalized marijuana for either recreational or medicinal use. Growing, possessing, and/or using marijuana is a crime. Having drug paraphernalia, such as a pipe or bong, is also illegal. Many crimes involving marijuana are misdemeanors, but growing, distributing, or delivering weed can be a felony. The possession of other drugs typically results in a felony, as well.
What are some common defenses to drug crimes?
When you are charged with any crime, law enforcement officers and prosecutors must follow a strict set of rules. If at any point during your arrest or prosecution these rules are violated, you can have evidence thrown out or charges dismissed. For example, the constitution forbids illegal search and seizure, so if your home or automobile was searched without a warrant or probable cause, any evidence discovered during this search can be suppressed in court. Similarly, evidence is often corrupted in drug cases, so a good defense attorney will have your case dismissed the moment the prosecution's case is compromised.
Other strategies for defense include showing that the drugs were not yours, or that you did not know they were in your home or apartment. This is sometimes called "unwitting possession." If you were entrapped or the drugs were planted, your attorney should also explore police abuse of power.
Can an attorney help me avoid jail time?
The answer to this question depends on what kind of charge you are facing and whether or not you have a criminal history. In some cases, you may be able to pursue drug rehabilitation instead of jail time. In others, having the right attorney can help you broker a deal and avoid incarceration altogether. Even in the most hopeless situations, you may be able to significantly reduce your time behind bars.
At The Hammer Law Firm, LLC, we recognize that each case is different, and we have over 30 years of experience finding the best outcomes for our clients. Above all, our goal is to help you through this difficult time in your life and utilize the justice system to preserve your future.
Contact Our St. Louis Drug Crime Lawyers Today
If you have been charged, retaining experienced representation can make all the difference in your case. Our St. Louis drug crime lawyers fight aggressively and intelligently on behalf of our clients, and we urge you to find out precisely what we can do to defend against the charges you face.
When you are fighting for your future, you need to bring proven legal minds to the fight. Contact The Hammer Law Firm, LLC today.