Title IX Stalking Defense Attorney
St. Louis Defense Firm Fighting for Accused University Students
Title IX was implemented with good intentions: The federal government's goal was to reduce the problem of university campus rape and sex-based discrimination, and in some cases, it has accomplished that. However, as often happens with rules outside of the justice system, there are many who have abused its power to make false or amplified allegations of sex crimes, ranging in gravity from stalking to sexual assault.
Because there are major consequences if the government suspects a university of improper Title IX investigations or hearings – including the loss of federal funding – universities are strongly incentivized to rush their hearings without due process.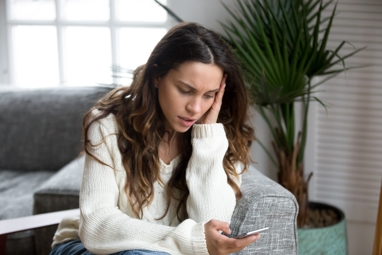 While Title IX hearings do not always go hand-in-hand with criminal proceedings, they carry life-altering consequences of their own for the accused. If you've been accused of stalking, you need to know how to defend yourself, and understand why these claims can't be taken lightly.
At The Hammer Law Firm, LLC, we've established a reputation for defending the innocent and the unfairly persecuted. Our St. Louis Title IX stalking defense attorneys can assist with protecting your educational career.
Consult with us today if you, your son, or your daughter has been accused of Title IX stalking on campus. We offer free consultations and more than 30 years of combined experience.
What Are Title IX Stalking Charges?
The National Center for Victims of Crime defines stalking as conduct that makes an individual fear for their safety, or for the safety of others. It also states stalking makes the alleged victim "suffer substantial emotional distress." As you may see from this definition alone, the Title IX understanding of stalking is vague, to say the least. As long as an individual can claim they have increased anxiety due to some form of perceived surveillance or monitoring, it can constitute stalking. Once it becomes about sexual discrimination, a university will classify it as Title IX-specific and investigate accordingly.
Some of the behaviors considered to be stalking under Title IX include:
Reading a text conversation
Following someone on campus
Repeatedly calling or messaging someone against their wishes
Indirect verbal threats
Sending or posting private messages to public arenas
How Will the Title IX Investigations Proceed?
The application of Title IX law depends greatly on your state and your university's specific rules. This is just one of the reasons it is so difficult for accused students to protect themselves. Many universities will take it upon themselves to investigate stalking claims without the consent or awareness of the accused, and you could be barred from taking courses or even suspended from school during the investigation. Students who are unaware of their right to an attorney may find themselves facing marks on their permanent record, or expulsion.
Protect Your Future with a Title IX Defense Lawyer
If you've been accused of stalking someone under Title IX, you may be feeling confused and overwhelmed. Friends, mentors, and relatives may turn against you, assuming the university's investigation proves your guilt. However, with skilled legal defense representation you can fight back against the misperception of your guilt, and lessen or eliminate the scholastic consequences of your Title IX hearings.
When you work with The Hammer Law Firm, LLC, we will listen to your side of the story and examine all the facts. Contact us today at (314) 334-3807 to speak with our Missouri Title IX lawyers.