Child Abuse Defense Attorneys in St. Louis
Accused of Child Abuse in Missouri? -
(314) 334-3807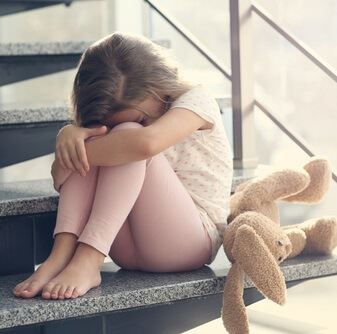 Have you been accused of child abuse? You need to act fast to start correcting the situation and defending yourself. If you do not take the right steps, you could be both convicted of a serious crime by the criminal justice system and stripped of parental rights by the Missouri Department of Social Services Children's Division.
Penalties used in child abuse convictions can include:
Up to 10 years in prison
Removal of any chance of parole if imprisoned
Elimination of child custody and parental rights
Our St. Louis criminal defense attorneys at The Hammer Law Firm, LLC know how to construct sturdy defenses against all kinds of criminal charges, including domestic violence and child abuse. There are always multiple sides to every case, and you deserve to share yours. As a team comprised of two former prosecutors, our law firm has incredible legal insight that benefits our clients when times are tough.
Request a free consultation to start your child abuse defense case today.
Missouri's Definition of Abuse & Neglect
The details of a child abuse case are often intricate and defining of how the case develops. You need a clear and total understanding of the situation as it is seen by the criminal justice system if you want to defend against the charges or accusations.
Three key legal definitions to consider in your Missouri child abuse defense case:
Child: Any person under the age of 18. Child abuse does not necessarily have to be inflicted upon a small, defenseless child. The charge can only be filed against someone 17 years or older, though.
Abuse: Inflicting any sort of physical, mental, emotional, or sexual injury to the child. Intent is not always a factor in child abuse cases.
Neglect: Failing to provide reasonably or responsibly for a child in terms of care, custody, and control, and in a way that prevents physical or mental harm.
It is especially important to realize that child abuse does not always include physical harm. You could be accused of and charged for child abuse simply for yelling harshly at your child for a form of discipline.
Steadfast Defense Against Harsh Accusations & Staunch Opposition
Child abuse cases are often started by the reports of family members who claim to witness the abuse, perhaps exaggerating or falsifying what they saw or heard to the police. As a result, it can be precarious to try to form a defense that does not further dismantle personal relationships. However, you must prioritize your own future and do what it takes to protect your rights and reputation, starting with calling (314) 334-3807 to connect with our St. Louis domestic violence attorneys. Backed by 30+ years of legal experience and never-back-down spirits, we are confident that we can manage your case in a way that goes above and beyond your expectations.