Child Abuse Protecting Your Rights & Defending Your Future
Child Abuse Defense Attorneys in St. Louis
Accused of Child Abuse in Missouri? -
(314) 334-3807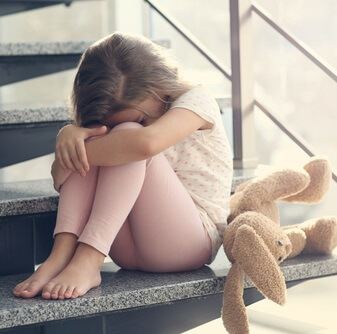 Have you been accused of child abuse? You need to act fast to start correcting the situation and defending yourself. If you do not take the right steps, you could be both convicted of a serious crime by the criminal justice system and stripped of parental rights by the Missouri Department of Social Services Children's Division.
Penalties used in child abuse convictions can include:
Up to 10 years in prison
Removal of any chance of parole if imprisoned
Elimination of child custody and parental rights
Our St. Louis criminal defense attorneys at The Hammer Law Firm, LLC know how to construct sturdy defenses against all kinds of criminal charges, including domestic violence and child abuse. There are always multiple sides to every case, and you deserve to share yours. As a team comprised of two former prosecutors, our law firm has incredible legal insight that benefits our clients when times are tough.
Request a free consultation to start your child abuse defense case today.
Missouri's Definition of Abuse & Neglect
The details of a child abuse case are often intricate and defining of how the case develops. You need a clear and total understanding of the situation as it is seen by the criminal justice system if you want to defend against the charges or accusations.
Three key legal definitions to consider in your Missouri child abuse defense case:
Child: Any person under the age of 18. Child abuse does not necessarily have to be inflicted upon a small, defenseless child. The charge can only be filed against someone 17 years or older, though.
Abuse: Inflicting any sort of physical, mental, emotional, or sexual injury to the child. Intent is not always a factor in child abuse cases.
Neglect: Failing to provide reasonably or responsibly for a child in terms of care, custody, and control, and in a way that prevents physical or mental harm.
It is especially important to realize that child abuse does not always include physical harm. You could be accused of and charged for child abuse simply for yelling harshly at your child for a form of discipline.
Steadfast Defense Against Harsh Accusations & Staunch Opposition
Child abuse cases are often started by the reports of family members who claim to witness the abuse, perhaps exaggerating or falsifying what they saw or heard to the police. As a result, it can be precarious to try to form a defense that does not further dismantle personal relationships. However, you must prioritize your own future and do what it takes to protect your rights and reputation, starting with calling (314) 334-3807 to connect with our St. Louis domestic violence attorneys. Backed by 30+ years of legal experience and never-back-down spirits, we are confident that we can manage your case in a way that goes above and beyond your expectations.
Reach out to our team of child abuse attorneys today to learn more about how we can help. We are dedicated to protecting your rights and defending your future.

client testimonials
At The Hammer Law Firm, LLC, your satisfaction is our priority! See for yourself what our clients have to say about working with us.
"Thank God for Mark Hammer"

I cannot begin to explain in words how thankful I am that I contacted the Hammer Law Firm when I found myself facing criminal legal charges. I and my family will always be grateful beyond words for the role that Mark Hammer and The Hammer Law Firm played i

- Former Client

"Mark and Nicole are the best law firm partners ever."

They are professional, courteous, and respectful to both the courts and their clients. This team of professionals is not in business just for the money, they are truly out to help their clients.

- C.E.

"He is a gentleman, exudes confidence and relieves stress with his truth."

After a thorough review, Mark began to address every legal issue confronting our son, he had already done his homework, which began to bring sanity back into our family as we sat there.

- Ken

"Phenomenal Experience!!"

We contacted Mark Hammer for help with our son. Mark was truly amazing! He worked hard for our son, was always a text or phone call away, and we could not have asked (or predicted) a better outcome! Absolutely in awe of him.

- D.C.

"You don't know how much of a blessing you are to us"

Thank you so much, Nicole. I have faith and believe everything that's happening is for a reason. I know everything will be fine and I believe you are going to do everything you can and I'm very grateful for it.

- C.G.

"I could not have imagined getting through this difficult and uncertain time without the help of the Hammer Law Firm."

I absolutely recommend Mark and Nicole to anyone who is needing more than a lawyer, but people who do genuinely care about you and who want to get the best possible outcome to get you through this difficult time.

- E.M.

"I have never met such dedicated attorneys that work so hard for the truth to come out at the trial."

I just wanted to thank you again for your compassion, kindness, and support given to my family throughout this ordeal.  I thank the Hammer Law Firm for not only giving my son his life back but his family as well.

- Former Client

"I could call anytime, day or night, and you were there, even when times was bad for you."

I feel that you were not just our attorneys, but a friend that stood beside us through it all. I could call anytime, day or night, and you were there, even when times were bad for you.

- V.H.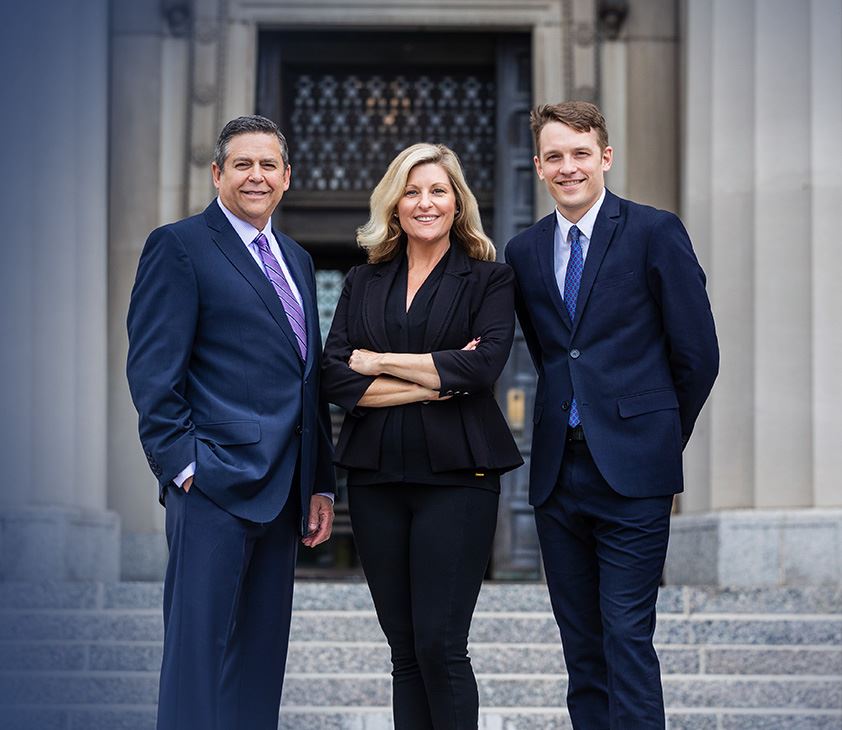 WHY TRUST OUR ST. LOUIS CRIMINAL DEFENSE LAW FIRM?
What Makes Us Different
We work directly with you to determine the best possible outcome based on your goals and needs. We then create personalized legal strategies to set your case up for success.

Accessibility & Availability

Our attorneys pride ourselves on always being available to address any questions you have regarding your case. With our team, you aren't just a number.

As former prosecutors who know how the 'other side' operates, we have a unique insight that allows us to set our client's cases up for success.

Experienced Legal Counsel

The Hammer Law Firm, LLC team has more than 60 years of combined criminal law experience. We have the tools, knowledge, and resources to effectively advocate on your behalf.

protecting You & Your Future
Former Prosecutors With Over 60 Years of Combined Experience
When you want personal support and proven representation, you need to bring The Hammer Law Firm, LLC to the fight.