DEFENDING YOUR RIGHTS &

PROTECTING YOUr FUTURE
FORMER PROSECUTORS WITH 60+ YEARS OF COMBINED LEGAL EXPERIENCE
Recognized in the Industry


Exploring Your Best Option

We search every possible avenue to find a positive resolution for case.

Request a Free Consultation

Get started today! Your first case evaluation is free.

Accessible to Our Clients

Our attorneys are dedicated to working directly with all of our clients.
How We Can Help You
Defending Your Rights & Protecting Your Future

client testimonials
At The Hammer Law Firm, LLC, your satisfaction is our priority! See for yourself what our clients have to say about working with us.
"Thank God for Mark Hammer"

I cannot begin to explain in words how thankful I am that I contacted the Hammer Law Firm when I found myself facing criminal legal charges. I and my family will always be grateful beyond words for the role that Mark Hammer and The Hammer Law Firm played i

- Former Client

"Mark and Nicole are the best law firm partners ever."

They are professional, courteous, and respectful to both the courts and their clients. This team of professionals is not in business just for the money, they are truly out to help their clients.

- C.E.

"He is a gentleman, exudes confidence and relieves stress with his truth."

After a thorough review, Mark began to address every legal issue confronting our son, he had already done his homework, which began to bring sanity back into our family as we sat there.

- Ken

"Phenomenal Experience!!"

We contacted Mark Hammer for help with our son. Mark was truly amazing! He worked hard for our son, was always a text or phone call away, and we could not have asked (or predicted) a better outcome! Absolutely in awe of him.

- D.C.

"You don't know how much of a blessing you are to us"

Thank you so much, Nicole. I have faith and believe everything that's happening is for a reason. I know everything will be fine and I believe you are going to do everything you can and I'm very grateful for it.

- C.G.

"I could not have imagined getting through this difficult and uncertain time without the help of the Hammer Law Firm."

I absolutely recommend Mark and Nicole to anyone who is needing more than a lawyer, but people who do genuinely care about you and who want to get the best possible outcome to get you through this difficult time.

- E.M.

"I have never met such dedicated attorneys that work so hard for the truth to come out at the trial."

I just wanted to thank you again for your compassion, kindness, and support given to my family throughout this ordeal.  I thank the Hammer Law Firm for not only giving my son his life back but his family as well.

- Former Client

"I could call anytime, day or night, and you were there, even when times was bad for you."

I feel that you were not just our attorneys, but a friend that stood beside us through it all. I could call anytime, day or night, and you were there, even when times were bad for you.

- V.H.
Making the Difference in Your Missouri Criminal Case
At The Hammer Law Firm, LLC, our Missouri criminal defense lawyers know that the personal support and experienced representation we provide can make profound differences in the lives of our clients. At our firm, we strive to ensure that you will always have attentive advocates guiding you through your legal journey. We are here to help you.
Our Commitment
Attorneys Mark Hammer and Nicole Chiravollatti are committed to providing the best legal representation that they can offer. Additionally, our team is dedicated to bettering the local legal community and continually improving our legal practice.
Some of our contributions include: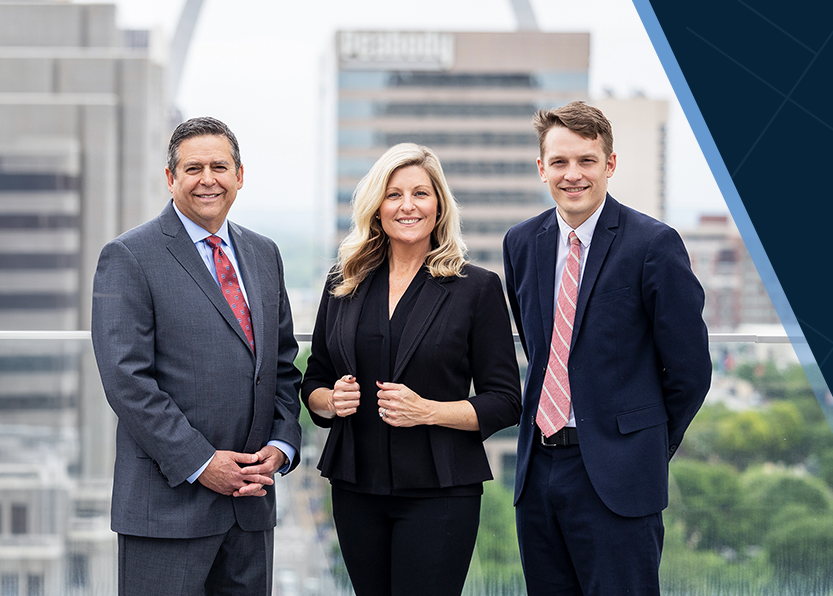 Choosing the Right Lawyer
The Hammer Law Firm provides tough representation for people facing tough criminal charges. Our St. Louis law firm is committed to pursuing justice for each of our clients and doing whatever it takes to protect their future. View some of our helpful videos to learn more about our firm.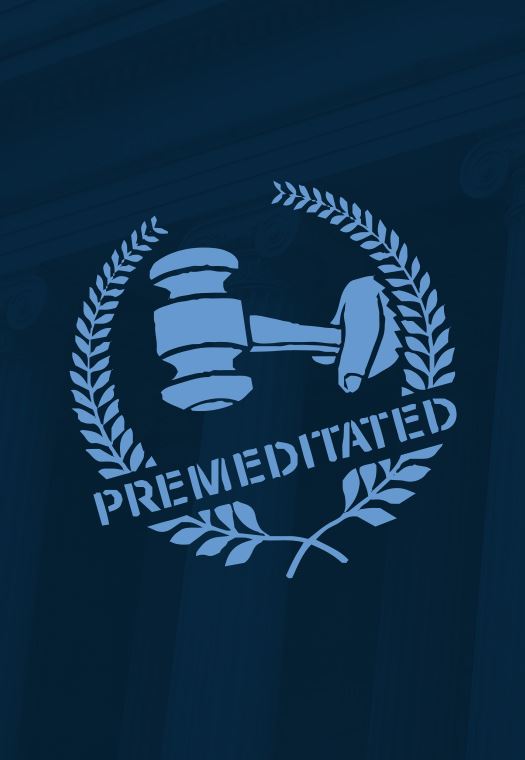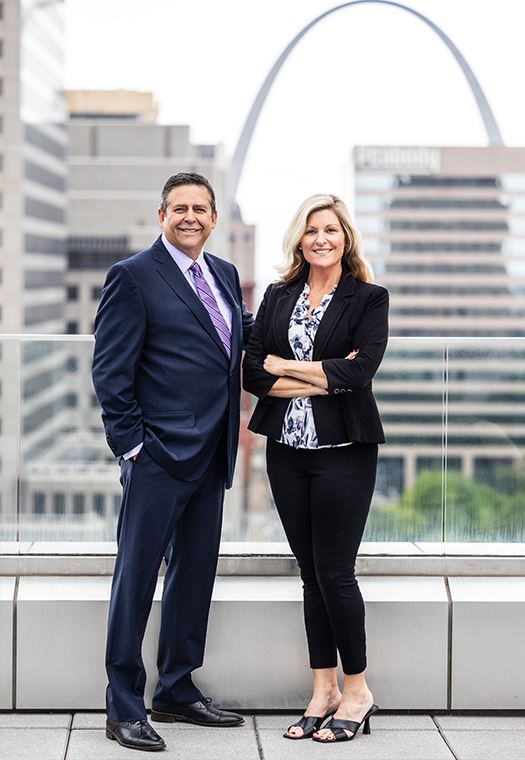 Premedidated
Premeditated is a podcast production of the Hammer Law Firm. Each week we provide listeners with insights into the inner workings of the criminal justice system. Each easily digestible episode takes on a specific issue to give listeners a greater understanding of how the criminal justice system actually operates. Every topic we tackle is based on questions we get from our clients all the time. Premeditated truly is a one-stop shop for giving listeners the tools they need to navigate the criminal justice system in Missouri and Illinois.
Listen Here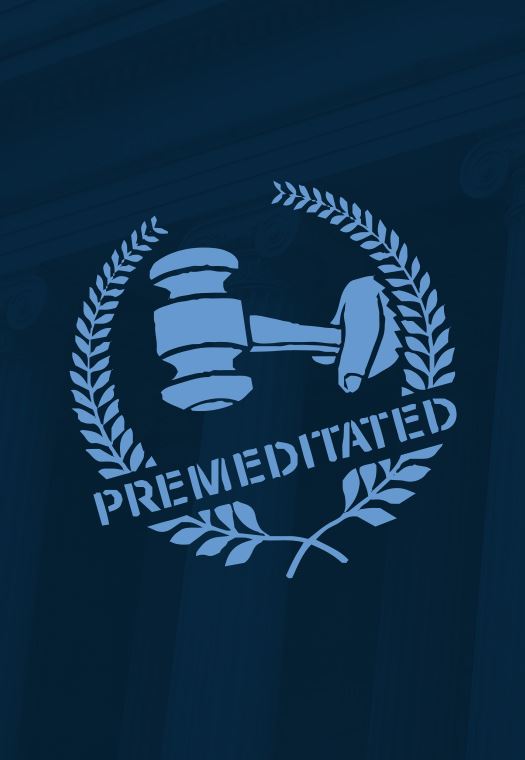 wHY tRUST OUR sT. lOUIS cRIMINAL dEFENSE lAW fIRM?
What Makes Us Different
One-On-One Attention

We work directly with you to determine the best possible outcome based on your goals and needs. We then create personalized legal strategies to set your case up for success.

Accessibility & Availability

Our attorneys pride ourselves on always being available to address any questions you have regarding your case. With our team, you aren't just a number.

Unique Legal Insight

As former prosecutors who know how the 'other side' operates, we have a unique insight that allows us to set our client's cases up for success.

Experienced Legal Counsel

The Hammer Law Firm, LLC team has more than 60 years of combined criminal law experience. We have the tools, knowledge, and resources to effectively advocate on your behalf.
Hammer Law Firm FAQ
Have questions? We are here to help. Still have questions or can't find the answer you need? Give us a call at 314-334-3807 today!
Can a lawyer really make a difference?

The simple answer? Most definitely. Having an experienced lawyer who focuses on criminal defense by your side can ensure that you do not commit any errors or mistakes that can compromise your case and that you are guided safely through your legal process. Our attorneys focus intently on making your legal experience one not marked by fear or uncertainty, but rather by hope, confidence, and the reassurance that comes with knowing precisely what is going on at every step. Beyond helping you navigate your legal journey, a lawyer can fight for the best resolution possible in your case. At The Hammer Law Firm, LLC, we draw from decades of criminal law experience and careers as former prosecutors to provide our clients with effective defense strategies. In every case, our goals revolve around protecting your rights, your freedom, and your future. As we have the skills to do so, and the record of success to prove that we have done so in the past, you can be confident that our St. Louis criminal defense lawyer can certainly make a difference in your case.

Will my case go to trial?

Whether or not your case will extend into the trial phase will concern the particular circumstances involved, the reasons for pursuing a trial, and the viability of your defense. The trajectory and resolution of a case will always be unique. While some people's best options rest on the fate of a trial, others may find plea bargains and compromises that reduce charges or penalties to be more appealing. It is true, however, that your right to a trial can be a powerful tool in the hands of a seasoned criminal defense lawyer. Should you choose to work with our firm, you can be sure that our attorneys will heavily weigh your options and guide you toward the best choice. As we have a solid reputation for our grit and integrity throughout the local and state court systems, we find that we have ample leverage we can exercise during negotiations. Additionally, our legal team has handled hundreds of criminal trials and has no aversion to fighting aggressively on your behalf, should that be your most favorable option.

What are alternative options?

When it comes to the criminal justice system, our society has shown that it focuses more on rehabilitation than unfair punishment alone. This trend means that, for certain individuals - in particular, first-time offenders and those accused of certain types of crimes - alternative sentencing or diversion options can be pursued. These options provide ways of avoiding harsh penalties, including terms of imprisonment. In drug crime cases, for example, some defendants may be eligible for drug court, which will allow them to obtain substance abuse treatment in lieu of incarceration. When applicable, our lawyers help you determine if these alternative options apply to your case and whether they can be pursued.

What are my options?

Your available defense options will always depend on the unique circumstances involved in your case, particularly the following:

The nature and type of charge
Your prior criminal history
The arresting protocol of law enforcement officers

By carefully listening to what you have to say and by meticulously reviewing all elements involved in your case, our legal team can assist you in determining all of your available options and defense strategies. While these options may vary from case to case, our attorneys have secured numerous favorable resolutions for our clients by way of dismissals, plea bargains that reduce charges and sentences, and alternative sentencing or diversion options. Again, we want to reiterate that these are simply general options and that the specific facts inherent to your case will provide a more precise set of options and plans.

Is there any possibility that I won't have to go to jail?

Yes, there is always the possibility that imprisonment can be avoided, especially when you work with proven attorneys. Regardless of the charges you face, and no matter how hopeless you may feel, there are numerous avenues of opportunity that can be pursued to have your charges dismissed, dropped, or reduced.

What should I do after an arrest?

Although we are fully aware that chaos, fear, and uncertainty loom heavy in the aftermath of an arrest, we encourage anyone who may be currently facing criminal allegations, as well as their families, to remain calm. While this is no easy feat, it can certainly be made easier by working with experienced, compassionate, and highly attentive St. Louis criminal defense attorneys who are prepared to immediately set you at ease by reviewing your case and determining the ways in which your charges can be fought.

Aside from seeking proven legal representation, our firm recommends that you exercise your rights, specifically your right to remain silent. You do not have to speak with law enforcement officers and you are never required to answer questions without a lawyer present. Remaining silent can ensure that you do not say anything that can later be used to incriminate you. Additionally, collecting all relevant legal documentation, taking notes of important dates and deadlines, and securing the information on any witnesses who may be of benefit to your future defense are wise decisions that can aid you, and your attorney, as your legal process progresses. This being said, consulting a knowledgeable and qualified lawyer should still be your first priority.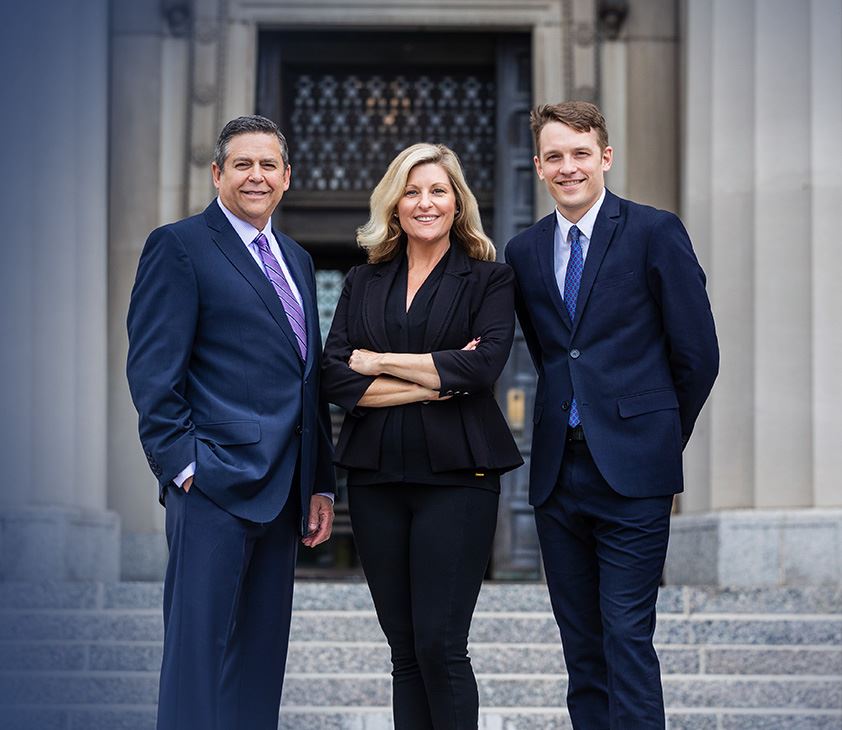 protecting You & Your Future
Former Prosecutors With Over 60 Years of Combined Experience
When you want personal support and proven representation, you need to bring The Hammer Law Firm, LLC to the fight.