St. Louis Sex Crime Attorneys
Defending Clients Who Have Been Accused Of A Sex Crime In Missouri
If you have been arrested and charged with a sex crime, regardless of the specific charge or nature of the allegation, you could be facing harsh consequences, including mandatory prison sentencing and lifetime registration as a sex offender.
With so much at stake, you should never settle for representation that lacks the extensive experience, passion, and record of the success held by our St. Louis sex crime lawyers.
---
Have you been arrested for a sex crime? Call The Hammer Law Firm, LLC today at (314) 334-3807 or contact us online to schedule a free consultation with our sex crime lawyer in St. Louis.
---
Why Hire The Hammer Law Firm, LLC
At The Hammer Law Firm, LLC, we believe that everyone has the right to quality legal representation, regardless of the offense they are accused of. You are innocent until proven guilty. As sex crime attorneys who serve clients throughout Missouri, our job is to relentlessly fight for our clients, so they receive justice. Listed below are some of the results we have been able to achieve for clients facing sex charges.
Sentence Reduced
Our client was facing a mandatory minimum of 10 years in prison on a sex-related charge. We were able to negotiate a sentence of a 120-day inpatient treatment program and probation.
Sex Offense Case Declined
After The Hammer Law Firm, LLC intervened, a client's cold-case sex offense was declined by the prosecutor, and the defendant was able to go free.
Case Declined by Prosecutor
Our client was notified by police that he was being investigated for allegedly committing a sexual act with a younger relative. After an investigation and our lawyers' successful negotiations, the prosecutor declined the case.
View more of The Hammer Law Firm's successful case results.
Meet Our Team Of Experienced Sex Crime Lawyers
At The Hammer Law Firm, LLC, we have a tremendous amount of experience handling sex crime cases. We know the options that are available to you, our sex crimes attorney knows how to prepare for trial, and we know how to negotiate these cases when the time is appropriate.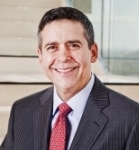 Before he was a defense lawyer, Attorney Mark Hammer spent over 10 years as a prosecutor. This experience allows him to anticipate the actions of the "other side" and break down their case before they have the chance to respond. Since leaving his position as a prosecuting lawyer, Mr. Hammer has devoted his career to criminal defense litigation. He is a member of many prestigious legal organizations such as the American Bar Association and "Master of the Bench" with the Theodore McMillian American Inn of Court. His driving passion is defending the accused.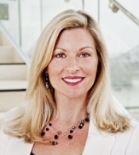 Like Mr. Hammer, Attorney Nicole Chiravollatti was also a prosecutor prior to becoming a sex crime defense lawyer. She has experience with dozens of different felony and misdemeanor charges, including various sex offense charges such as sexual assault, internet sex crimes, indecent exposure, and more.
Ms. Chiravollatti has dedicated her entire career to criminal defense litigation because she is passionate about justice. She, like Mr. Hammer, believes that everyone is entitled to defense when accused of a crime and that everyone is innocent until proven guilty.
Learn more from Attorney Mark Hammer
Sex Crime Cases We Handle
As soon as someone accuses you of a sex crime, you should call our firm to speak with a sex crimes attorney. We will use every resource available to investigate your case and build your defense. Sometimes, all we need to do is explain your side of the story to law enforcement; however, due to the serious nature of sex crimes, officers tend to make arrests first and ask questions later.
With experience as former prosecutors, our St. Louis sex crime attorneys know exactly how to negotiate with the other side to help you achieve your most favorable outcome for the following types of sex offenses:
Child Molestation
Defined as engaging in sexual contact with a child under the age of 17, child molestation is one of the most serious sex crime charges a person can be accused of committing. This is always the case when a child is an alleged victim; you will need an aggressive defense lawyer to challenge such allegations.
Child Pornography
Creating, possessing, selling, or distributing videos, photographs, or other material depicting minors in sexual situations may constitute the offense of child pornography. This may be charged at a state or federal level, with harsh penalties upon a conviction.
Indecent Exposure
Generally considered a lesser sex crime, indecent exposure involves intentionally exposing one's genitals or breasts in public. Indecent exposure is generally charged as a misdemeanor and may be punishable by up to six months in jail.
Internet Sex Crimes
When a sex crime involves the internet, there is a high probability that federal agencies may be involved. Such crimes may include child pornography, the distribution of obscene matter, and the solicitation of a minor.
In Missouri, prostitution is a crime and is considered to be an act of engaging in sexual activity with another individual or allowing another person to engage in sexual activity in exchange for money or other forms of consideration. In addition, any individual who aids, solicits, abets, procures, or induces another person to commit prostitution could face the same penalties as those charged with prostitution.
Rape
Rape may be defined as engaging in nonconsensual sexual intercourse with another person. Depending on the circumstances surrounding the alleged act and the age of the accused versus the age of the alleged victim, rape may be charged as a felony punishable by up to 7-15 years or life in prison.
Sexual Abuse
Intentionally subjecting another person to sexual contact without that person's consent or against their will may be considered the crime of sexual abuse. This may be charged as a misdemeanor or a felony under Missouri law, with serious penalties if a defendant is convicted.
Sexual Misconduct
Charged as a misdemeanor or felony, depending on the manner in which this offense is allegedly committed, sexual misconduct occurs when a person exposes one's genitals or engages in sexual acts in public.
Statutory Sodomy
Statutory sodomy may be described as engaging in "deviate sexual intercourse" with a person who is aged 17 or younger. If the alleged victim is less than 14 years old, an adult accused of this offense may face 5 years to life in prison, depending on the circumstances.
Statutory Rape
In Missouri, it is illegal for an adult to engage in sexual intercourse with a minor, even if the minor agrees to or initiates such an act. Minors are considered unable to give legal consent to sexual intercourse. Depending on the age of the offender and victim, statutory rape may be punishable by 5 years to life in prison.
Sex Offender Registry
One of the most serious consequences of a sex crime conviction is mandatory registration as a sex offender – for life. This may be required if a person is convicted of such offenses as child molestation, statutory rape, promoting child pornography, or sexual contact with a student.
Frequently Asked Questions About Sex Crimes
If you've been arrested or accused of a sex crime, you might be feeling confused or have trouble understanding what, if anything, you did wrong. In many cases, the true story does not come out until arrests and allegations are made. We're sure you have numerous questions in the wake of these accusations, and our St. Louis sex crimes attorney attempted to answer some below:
What is a Sex Crime?
Chapter 566 of the Revised Statutes of Missouri outlines criminal sexual offenses, their classifications, and their penalties. Any offense that appears in this chapter is considered a sex crime in the state of Missouri. Rape, sodomy, and sexual abuse are included in this chapter, as well as sexual misconduct involving children and students.
Being accused of a sex crime is a serious event. While your reputation may be immediately at stake, we'd like to remind you that you are innocent until proven guilty. We also understand how upsetting these allegations may be and encourage you to recruit a lawyer before discussing your situation with law enforcement or anyone who may influence your case.
Will I Go to Jail?
Depending on the severity of your charges and whether or not you are convicted, you may face time behind bars. In some cases, you may be able to attend a treatment program instead of going to jail, or you may be able to reduce your sentence with a plea deal. While finding your best outcome may be more complex than a "not guilty" verdict in some cases, our sex crime attorneys are experienced in legal strategizing and can help you preserve your future in a variety of ways.
Will I Have to Register as a Sex Offender?
If the sex crime you are accused of involves children, any kind of conviction will likely require you to appear on both national and statewide sex offender registries. Being associated with a sex crime like indecent exposure, however, may not require registration.
At The Hammer Law Firm, LLC, we believe sex offender registries should be limited to dangerous criminals, and we understand how this kind of registration can negatively impact your life. When our St. Louis sex crimes attorneys represent you, our priority is always to protect your rights and your future, which means we will keep you off these registries whenever possible.
How Will you Defend Me?
We will build your defense according to your unique situation, but some common defenses include:
Proving the accusation against you is false
Showing that no sexual contact occurred
Questioning consent
Pointing out insufficient evidence
Contact Our Sex Crime Lawyers in St. Louis Today
At The Hammer Law Firm, LLC, we are attorneys who will:
Never judge you
Never leave you uninformed
Never deliver anything less than the full weight of our experience and resources
Our legal team of St. Louis sex crime attorneys are here to protect your rights and defend your future. If you would like more information about your case and the ways in which our firm can be of assistance, do not delay in scheduling a free case evaluation. Bring proven legal warriors to the fight. If you are looking for lawyers for sex crimes, Contact The Hammer Law Firm, LLC.
Recommended Reading
---
Contact The Hammer Law Firm, LLC today to get started on your defense with our St. Louis sex crime attorneys.
---