Sex Crimes Protecting Your Rights & Defending Your Future
St. Louis Sex Crime Attorneys
Defending Clients Who Have Been Accused Of A Sex Crime In Missouri
If you have been arrested and charged with a sex crime, regardless of the specific charge or nature of the allegation, you could be facing harsh consequences, including mandatory prison sentencing and lifetime registration as a sex offender.
With so much at stake, you should never settle for representation that lacks the extensive experience, passion, and record of the success held by our St. Louis sex crime lawyers.
Have you been arrested for a sex crime? Call The Hammer Law Firm, LLC today at (314) 334-3807 or contact us online to schedule a free consultation with our sex crime lawyer in St. Louis.
Meet Our Team Of Experienced Sex Crime Lawyers
At The Hammer Law Firm, LLC, we have a tremendous amount of experience handling sex crime cases. We know the options that are available to you, our sex crimes attorney knows how to prepare for trial, and we know how to negotiate these cases when the time is appropriate.
Before he was a defense lawyer, Attorney Mark Hammer spent over 10 years as a prosecutor. This experience allows him to anticipate the actions of the "other side" and break down their case before they have the chance to respond. Since leaving his position as a prosecuting lawyer, Mr. Hammer has devoted his career to criminal defense litigation. He is a member of many prestigious legal organizations such as the American Bar Association and "Master of the Bench" with the Theodore McMillian American Inn of Court. His driving passion is defending the accused.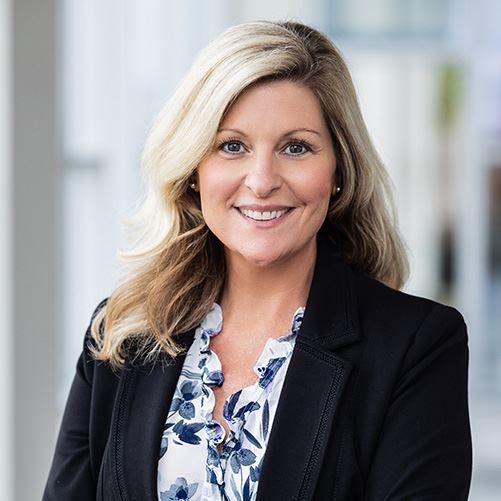 Like Mr. Hammer, Attorney Nicole Chiravollatti was also a prosecutor prior to becoming a sex crime defense lawyer. She has experience with dozens of different felony and misdemeanor charges, including various sex offense charges such as sexual assault, internet sex crimes, indecent exposure, and more.
Ms. Chiravollatti has dedicated her entire career to criminal defense litigation because she is passionate about justice. She, like Mr. Hammer, believes that everyone is entitled to defense when accused of a crime and that everyone is innocent until proven guilty.
Why Hire The Hammer Law Firm, LLC
At The Hammer Law Firm, LLC, we believe that everyone has the right to quality legal representation, regardless of the offense they are accused of. You are innocent until proven guilty. As sex crime attorneys who serve clients throughout Missouri, our job is to relentlessly fight for our clients, so they receive justice. Listed below are some of the results we have been able to achieve for clients facing sex charges.
Frequently Asked Questions About Sex Crimes
If you've been arrested or accused of a sex crime, you might be feeling confused or have trouble understanding what, if anything, you did wrong. In many cases, the true story does not come out until arrests and allegations are made. We're sure you have numerous questions in the wake of these accusations, and our St. Louis sex crimes attorney attempted to answer some below:
How Will you Defend Me?

We will build your defense according to your unique situation, but some common defenses include:

Proving the accusation against you is false
Showing that no sexual contact occurred
Questioning consent
Pointing out insufficient evidence

Will I Have to Register as a Sex Offender?

If the sex crime you are accused of involves children, any kind of conviction will likely require you to appear on both national and statewide sex offender registries. Being associated with a sex crime like indecent exposure, however, may not require registration.

At The Hammer Law Firm, LLC, we believe sex offender registries should be limited to dangerous criminals, and we understand how this kind of registration can negatively impact your life. When our St. Louis sex crimes attorneys represent you, our priority is always to protect your rights and your future, which means we will keep you off these registries whenever possible.

Will I Go to Jail?

Depending on the severity of your charges and whether or not you are convicted, you may face time behind bars. In some cases, you may be able to attend a treatment program instead of going to jail, or you may be able to reduce your sentence with a plea deal. While finding your best outcome may be more complex than a "not guilty" verdict in some cases, our sex crime attorneys are experienced in legal strategizing and can help you preserve your future in a variety of ways.

What is a Sex Crime?

Chapter 566 of the Revised Statutes of Missouri outlines criminal sexual offenses, their classifications, and their penalties. Any offense that appears in this chapter is considered a sex crime in the state of Missouri. Rape, sodomy, and sexual abuse are included in this chapter, as well as sexual misconduct involving children and students.

Being accused of a sex crime is a serious event. While your reputation may be immediately at stake, we'd like to remind you that you are innocent until proven guilty. We also understand how upsetting these allegations may be and encourage you to recruit a lawyer before discussing your situation with law enforcement or anyone who may influence your case.
Contact Our Sex Crime Lawyers in St. Louis Today
At The Hammer Law Firm, LLC, we are attorneys who will:
Never judge you
Never leave you uninformed
Never deliver anything less than the full weight of our experience and resources
Our legal team of St. Louis sex crime attorneys are here to protect your rights and defend your future. If you would like more information about your case and the ways in which our firm can be of assistance, do not delay in scheduling a free case evaluation. Bring proven legal warriors to the fight.
If you are looking for lawyers for sex crimes, Contact The Hammer Law Firm, LLC.
Recommended Reading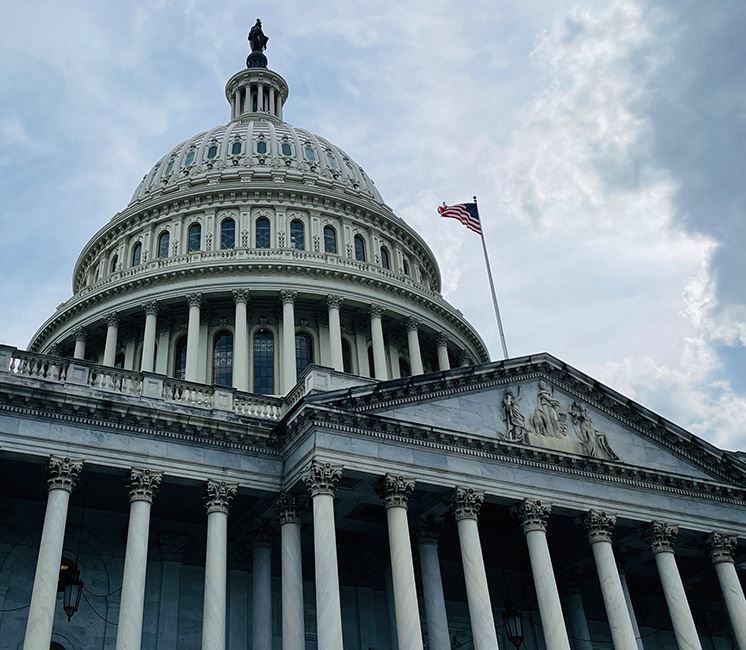 Choosing the Right Lawyer
The Hammer Law Firm provides tough representation for people facing tough criminal charges. Our St. Louis law firm is committed to pursuing justice for each of our clients and doing whatever it takes to protect their future. View some of our helpful videos to learn more about our firm.

client testimonials
At The Hammer Law Firm, LLC, your satisfaction is our priority! See for yourself what our clients have to say about working with us.
"Thank God for Mark Hammer"

I cannot begin to explain in words how thankful I am that I contacted the Hammer Law Firm when I found myself facing criminal legal charges. I and my family will always be grateful beyond words for the role that Mark Hammer and The Hammer Law Firm played i

- Former Client

"Mark and Nicole are the best law firm partners ever."

They are professional, courteous, and respectful to both the courts and their clients. This team of professionals is not in business just for the money, they are truly out to help their clients.

- C.E.

"He is a gentleman, exudes confidence and relieves stress with his truth."

After a thorough review, Mark began to address every legal issue confronting our son, he had already done his homework, which began to bring sanity back into our family as we sat there.

- Ken

"Phenomenal Experience!!"

We contacted Mark Hammer for help with our son. Mark was truly amazing! He worked hard for our son, was always a text or phone call away, and we could not have asked (or predicted) a better outcome! Absolutely in awe of him.

- D.C.

"You don't know how much of a blessing you are to us"

Thank you so much, Nicole. I have faith and believe everything that's happening is for a reason. I know everything will be fine and I believe you are going to do everything you can and I'm very grateful for it.

- C.G.

"I could not have imagined getting through this difficult and uncertain time without the help of the Hammer Law Firm."

I absolutely recommend Mark and Nicole to anyone who is needing more than a lawyer, but people who do genuinely care about you and who want to get the best possible outcome to get you through this difficult time.

- E.M.

"I have never met such dedicated attorneys that work so hard for the truth to come out at the trial."

I just wanted to thank you again for your compassion, kindness, and support given to my family throughout this ordeal.  I thank the Hammer Law Firm for not only giving my son his life back but his family as well.

- Former Client

"I could call anytime, day or night, and you were there, even when times was bad for you."

I feel that you were not just our attorneys, but a friend that stood beside us through it all. I could call anytime, day or night, and you were there, even when times were bad for you.

- V.H.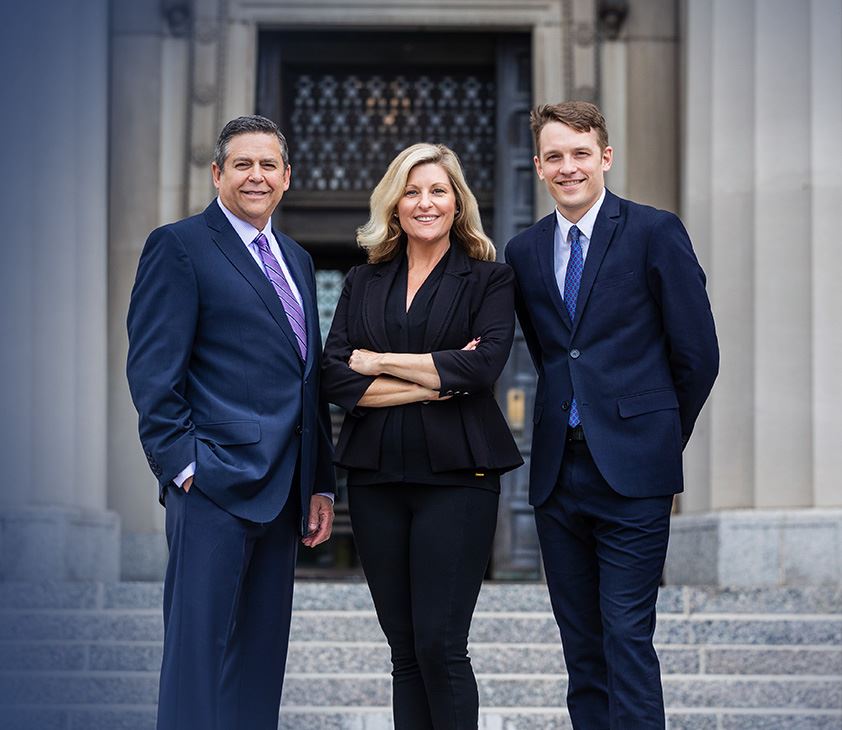 WHY TRUST OUR ST. LOUIS CRIMINAL DEFENSE LAW FIRM?
What Makes Us Different
We work directly with you to determine the best possible outcome based on your goals and needs. We then create personalized legal strategies to set your case up for success.

Accessibility & Availability

Our attorneys pride ourselves on always being available to address any questions you have regarding your case. With our team, you aren't just a number.

As former prosecutors who know how the 'other side' operates, we have a unique insight that allows us to set our client's cases up for success.

Experienced Legal Counsel

The Hammer Law Firm, LLC team has more than 60 years of combined criminal law experience. We have the tools, knowledge, and resources to effectively advocate on your behalf.

protecting You & Your Future
Former Prosecutors With Over 60 Years of Combined Experience
When you want personal support and proven representation, you need to bring The Hammer Law Firm, LLC to the fight.