Domestic Violence Protecting Your Rights & Defending Your Future
St. Louis Domestic Violence Attorneys
Aggressive Defense for Domestic Assault Charges in Missouri
If you've been arrested for domestic violence in Missouri, you need an experienced and aggressive attorney who can fight to uphold your constitutional rights and protect you from harsh penalties.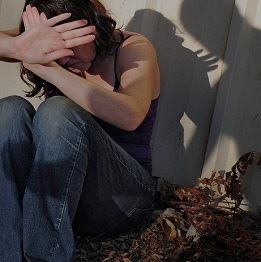 Judges, prosecutors, and even society want to enforce maximum consequences for domestic violence crimes because they see the sentencing process as a chance to pass strict moral judgment. However, all allegations come with nuances that others may not take the time to understand.
Our job as St. Louis domestic violence defense lawyers is to provide context to your case and protect your rights against prosecutorial overreach. Without someone to make this effort on your behalf, you could end up with a felony on your record.
Call (314) 334-3807 to arrange a consultation with The Hammer Law Firm.
Understanding Your Domestic Violence Charge
Domestic violence is a term used to refer to a wide range of actions committed by one person against another in any type of domestic relationship, including marriage, cohabitation, and family relations. There are a number of crimes that can constitute domestic violence, virtually all of which are viewed negatively by much of society and punished harshly by the criminal justice system.
While emotional abuse and physical violence are common classifications for these charges, domestic violence can include a number of crimes and abusive actions, such as:
Domestic assault
Kidnapping and false imprisonment
Elder abuse
Stalking
Violation of protection orders
In Missouri, both a man and a woman may be arrested for altercations that lead to violence. Regardless of whether you instigated the incident or defended yourself by fighting back, you may still be arrested for domestic violence. Familial disputes pose a number of complications for law enforcement officers, but as laws are rigid, they often make arrests and place the burden of proof upon defendants.
If you are facing charges for domestic assault, it's important to retain a strong St. Louis domestic violence defense attorney right away. The potential penalties are too serious for you to leave your future to chance.
When Does a Fight Become Domestic Assault?
Any violence against a "domestic victim" – that is, a member of one's household or family – is considered domestic assault.
The following people are considering "domestic victims":
a current or former spouse
a family member by blood or marriage
a person with whom the offender lives or previously lived
a person with whom the offender has or had a dating or romantic relationship, or
a person with whom the offender has a child.
Why does this matter? Though slight, there are differences between Missouri's general assault laws and domestic assault laws. Therefore, you may find yourself facing harsher penalties for a domestic accusation simply because the accuser fits this definition.
How Domestic Violence Is Prosecuted in Missouri
In light of the increasing attention domestic violence has gained in the past few decades, there has been a wave of initiatives, legislation, and awareness spreading throughout the country. Throughout the past several years, the state of Missouri has amended and enacted a number of domestic violence laws, many of which subject offenders to more severe criminal penalties.
Additionally, domestic violence cases have become the target of increased efforts by law enforcement and prosecutors, with many jurisdictions maintaining specialized domestic violence units.
What does this mean to those who stand accused of domestic violence?
Little leniency
Aggressive prosecution
Harsh punishment
Although intimidating, the legal process and penalties you face can be successfully handled, mitigated, or avoided by working with the St. Louis domestic violence attorneys at our firm. Former prosecutors who have handled these cases from both sides of the legal arena, our lawyers are prepared to ensure that your rights are protected and that the most favorable resolution is secured.
Harsh Penalties Warrant Aggressive Defense
Call The Hammer Law Firm for the Help You Need
When facing a domestic violence allegation, you can expect thorough investigations into all aspects of your personal life and a strong public opinion that may influence the outcome of your case. Having legal representation can help protect your rights, defend your reputation, and ensure that your case proceeds smoothly. Domestic violence cases can also be increasingly complicated by other circumstances, including family law matters.
Protection orders, divorce proceedings, and child custody battles can all be hinged on the conviction or dismissal of a domestic violence charge. Combined with fines and possible terms of imprisonment, there can be a great deal riding on the successful outcome of your domestic violence case.
Call (314) 334-3807 to discuss your options with a lawyer in a FREE consultation.

client testimonials
At The Hammer Law Firm, LLC, your satisfaction is our priority! See for yourself what our clients have to say about working with us.
"Thank God for Mark Hammer"

I cannot begin to explain in words how thankful I am that I contacted the Hammer Law Firm when I found myself facing criminal legal charges. I and my family will always be grateful beyond words for the role that Mark Hammer and The Hammer Law Firm played i

- Former Client

"Mark and Nicole are the best law firm partners ever."

They are professional, courteous, and respectful to both the courts and their clients. This team of professionals is not in business just for the money, they are truly out to help their clients.

- C.E.

"He is a gentleman, exudes confidence and relieves stress with his truth."

After a thorough review, Mark began to address every legal issue confronting our son, he had already done his homework, which began to bring sanity back into our family as we sat there.

- Ken

"Phenomenal Experience!!"

We contacted Mark Hammer for help with our son. Mark was truly amazing! He worked hard for our son, was always a text or phone call away, and we could not have asked (or predicted) a better outcome! Absolutely in awe of him.

- D.C.

"You don't know how much of a blessing you are to us"

Thank you so much, Nicole. I have faith and believe everything that's happening is for a reason. I know everything will be fine and I believe you are going to do everything you can and I'm very grateful for it.

- C.G.

"I could not have imagined getting through this difficult and uncertain time without the help of the Hammer Law Firm."

I absolutely recommend Mark and Nicole to anyone who is needing more than a lawyer, but people who do genuinely care about you and who want to get the best possible outcome to get you through this difficult time.

- E.M.

"I have never met such dedicated attorneys that work so hard for the truth to come out at the trial."

I just wanted to thank you again for your compassion, kindness, and support given to my family throughout this ordeal.  I thank the Hammer Law Firm for not only giving my son his life back but his family as well.

- Former Client

"I could call anytime, day or night, and you were there, even when times was bad for you."

I feel that you were not just our attorneys, but a friend that stood beside us through it all. I could call anytime, day or night, and you were there, even when times were bad for you.

- V.H.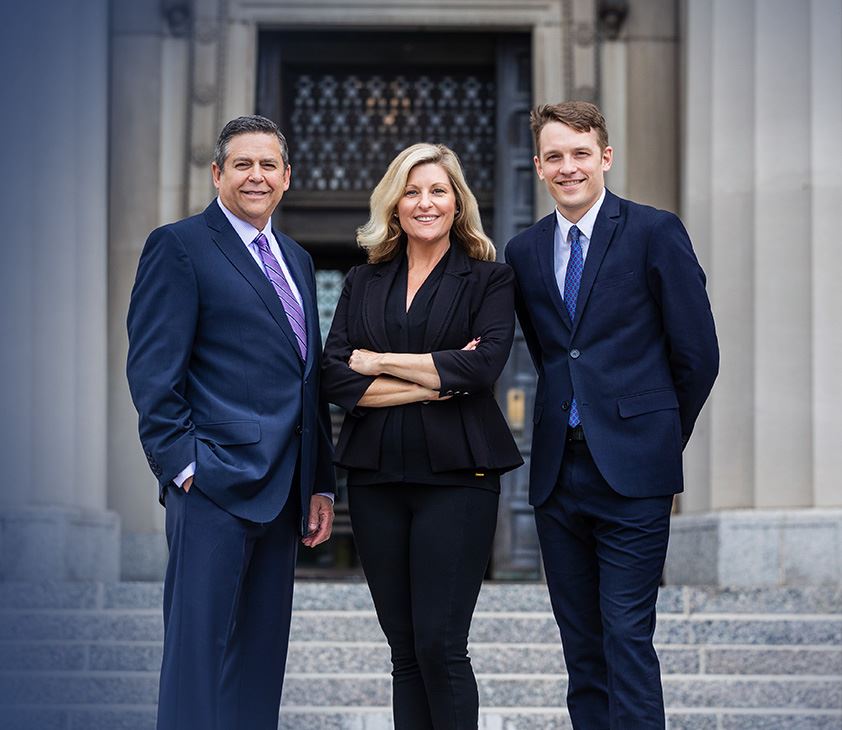 WHY TRUST OUR ST. LOUIS CRIMINAL DEFENSE LAW FIRM?
What Makes Us Different
We work directly with you to determine the best possible outcome based on your goals and needs. We then create personalized legal strategies to set your case up for success.

Accessibility & Availability

Our attorneys pride ourselves on always being available to address any questions you have regarding your case. With our team, you aren't just a number.

As former prosecutors who know how the 'other side' operates, we have a unique insight that allows us to set our client's cases up for success.

Experienced Legal Counsel

The Hammer Law Firm, LLC team has more than 60 years of combined criminal law experience. We have the tools, knowledge, and resources to effectively advocate on your behalf.

protecting You & Your Future
Former Prosecutors With Over 60 Years of Combined Experience
When you want personal support and proven representation, you need to bring The Hammer Law Firm, LLC to the fight.