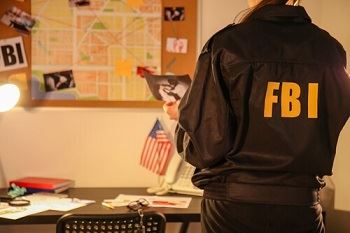 If you have been contacted by federal authorities in relation to any type of criminal investigation, or believe you are currently being investigated by a federal agency like the FBI, you need to act quickly to protect your rights. Federal agencies have far more resources and experienced personnel at their disposal than their local and state counterparts, and this can work against you if you are suspected of committing any type of federal crime.
Federal investigations are notorious for lasting months or even years, as agents work to amass enough evidence against a suspect for the U.S. Attorney's Office to move forward with formal charges. Once federal investigators present the U.S. Attorney's Office with their evidence, it will be in the hands of federal prosecutors to determine whether to press charges and what type and severity of charges a defendant may face. Limiting the ability of federal investigators to include potentially condemning information and evidence in this report is of primary importance.
What Should I Do If I'm Being Investigated for a Federal Crime?
Every case is different, and your approach should therefore vary depending on the circumstances at hand. That said, our St. Louis federal crime lawyers can offer several helpful tips if you should find yourself at the wrong end of a federal investigation:
If you are contacted by federal authorities, try to get as much information as possible. Try to find out whether you are being contacted as a suspect or a potential witness. Ask questions and demand as much information as you can before you answer any potentially incriminating questions.
Be extremely careful of anything you say or do in front of federal investigators. Even if you are first contacted as a potential witness, you may find yourself charged with a crime if they believe you are attempting to obstruct justice or committed a crime yourself.
Consider involving an attorney as soon as you are contacted by federal authorities. Witness, suspect or other interested party, you have much to gain by involving an attorney who is experienced in federal criminal defense. Having your attorney handle all communication with federal investigators can not only free up your time but can bring you confidence in knowing that your rights will be protected.
If you discover that you are being followed, are under surveillance or are being investigated by any federal agency, call your attorney. Getting legal insight may be exactly what you need to make sure your rights are not being violated in any way, and your attorney may even be able to get federal agents to back off, challenge search or arrest warrants and take other proactive measures to hinder their efforts.
If you are arrested and taken into custody by federal agents, immediately exercise your right to remain silent and your right to an attorney. You have the right to have an attorney present during any questioning – do not waive this right, even if you believe you are innocent and want to explain this to federal agents. An attorney will know how to approach this issue in such a way as to protect your rights.
With offices in St. Louis, The Hammer Law Firm, PLC offers federal defense representation to clients across Missouri. We understand what is at stake in the face of federal charges and use our knowledge of the federal court system and proceedings to counter ongoing investigations to the fullest extent of the law. From bank fraud to child pornography charges to murder, the federal criminal defense attorneys at our firm are committed to defending our clients' rights and interests. Call today for the aggressive defense counsel you need.